Multimedia-Center /DAMPFDRUCKRADIO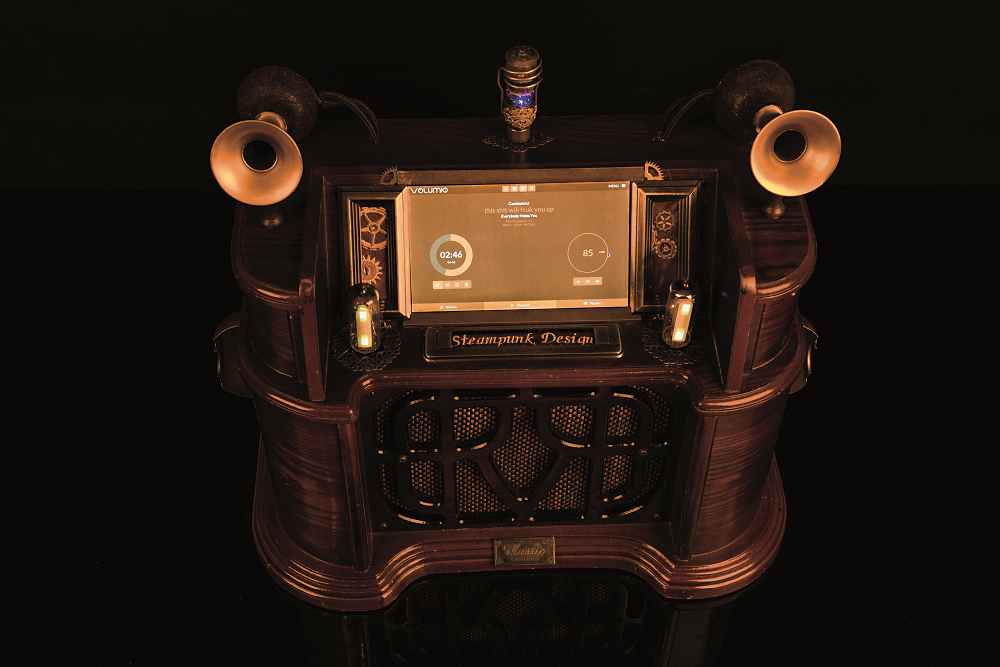 After the Raspberry Pi 2 was released with much more performance power, I wanted to build an improved version of my Ætherplayer.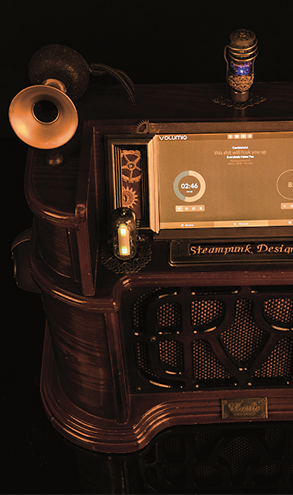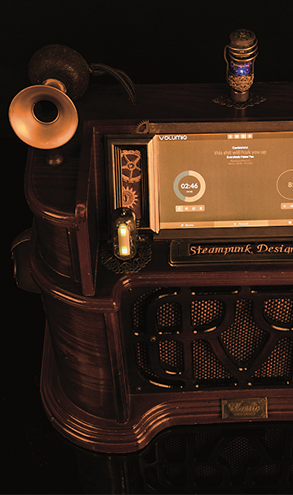 As is often the case some other ideas and additional features have been added.
First of all, I added a Nixie level meter and a 50 watt 2.1 speaker system with extra horn-shaped tweeters.
As next a TFT-touchscreen.
Then I realised there were other options. By simply exchanging the memory card I was able to create a video and media center, or, with an integrated joystick, even a complete arcade center. Due to the variety of conversion possibilities and its many potential uses in combination with touch, sound and GPIO interface features, I am certain I will be able to come up with many more projects in the future using this device.