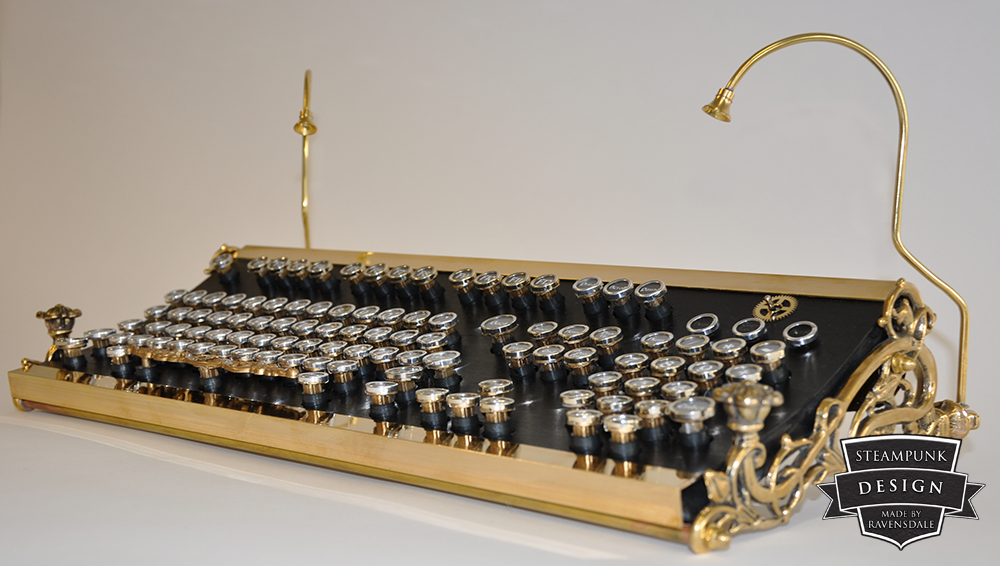 Now we come from my newest project to my oldest.
My first great work from 2010 was a keyboard as I have always dreamed they should be.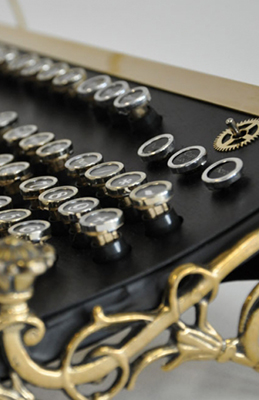 It is taken as read that these gray, black or white plastic run-of-the-mill, input devices offer no style or comfort when operating computers!
To amend this situation in my daily life and work environment, I built this keyboard. The basis is an old IBM model M keyboard. It is the only one which offers this satisfying clicking noise when typing. The buttons were from old non-restorable continental typewriters produced in the 1920s.
With more than 270 hours of construction time, this is one of my most elaborate
works.
Material:
IBM keyboard
Typewriters (3x)
Wall candleholder
Brass angle
Brass tube
Boat Bells (modelling)
Wood
Stain
Wax
Download the English Instruction
Download the German Instruction