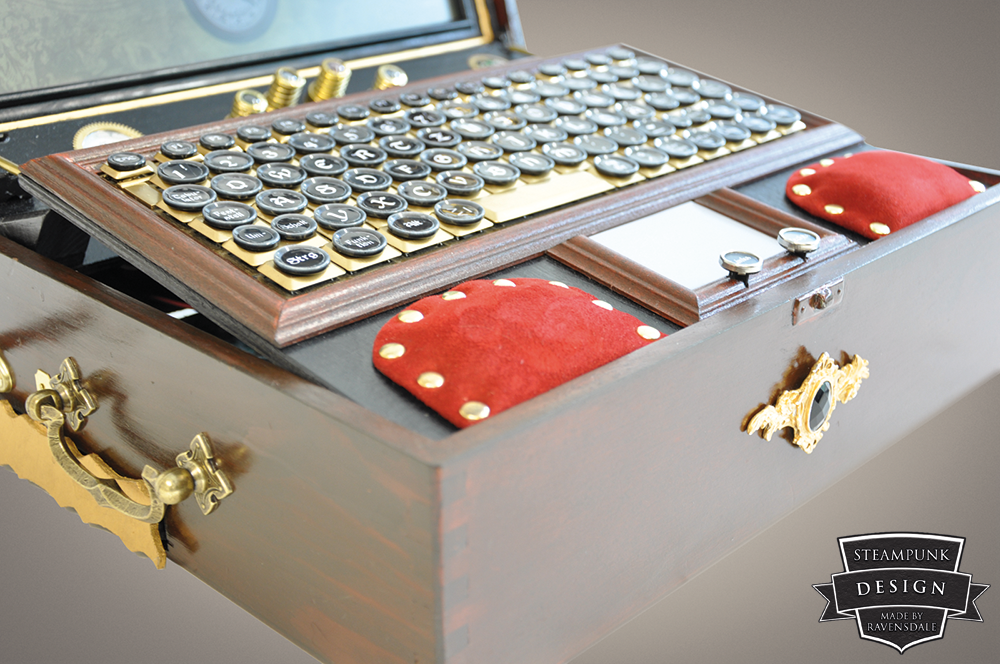 "The computers of criminal elements are becoming
ever more ingenious."
"Those who enter the Internet shall die by the Internet"
Dr. Hans-Peter Uhl regarding the federal trojan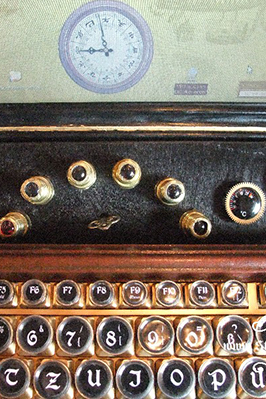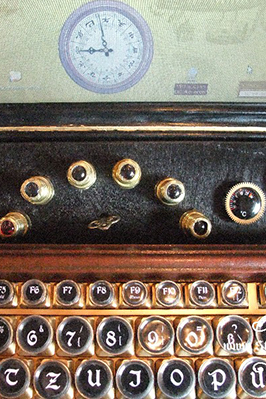 It has finally happened. steampunk has become political.
Mr. Uhl's intricate and ingenious computer was completed in the Steampunk Design Workshop.
According to the gentleman, this machine will play an important role in achieving total world domination and now it is in my hands.
This calculator, created by my good self, is not only sophisticated and refined, NO it is bloodthirsty, violent and extremely vindictive. I have had painful first-hand experience during its creation, believe me!
It is an ingenious electronic device called an "analog modem" that connects the machine to the Æthernet. There it has the capacity to spread fear and terror and can ultimately, at the veritable flick of a switch, lead to the attainment of world domination. Using a similar machine (which is far beyond the reach of my genius) it was possible, according to Mr. Uhl, to convince 20,000 people to donate over € 40 million Euros. This was done only by the power of the promise that the next ruler of the world would shower those people with electrical equipment, jewelry and clothing. The Uhlian calculator offers the world leaders of tomorrow every
imaginable comfort.
The unique key switch ensures that only the owner alone is capable of starting up this cold-blooded monster, in order to spread terror and dread. The soft padded wrist rests enable hours of fatigue free and comfortable tyranny. The innovative horn-shaped sound amplifiers will assist you during your work, with their crystal-clear and distortion-free sound of the imperial march, or other invigorating melodies.
Upon opening the keyboard is automatically set to a 15 degree position in order to meet the
latest ergonomic requirements. The desktop has beautiful icons allowing you immediate access
to stored functions and which will aid to guide you safely through your daily tyranny.
Material:
Toshiba Satellite 1100
Large wooden gingerbread box
Wooden profile
Old brass car horns
Copper T-pipe
Brass caps
Latchet
Knobs in different sizes (keyboard)
Red velvet
Brass E10 bulb base
LEDs
Switches
Wood varnish
Wood wax